WARNING: This is a controversial video. It is explicit, yet highly educational. If you don't want to see a naked woman having a squirting, whole-body orgasm, then don't watch. It is NOT pornographic.
It is 37 minutes long, so here are some points for quick reference:
3:51 The anatomy of the vagina. Female ejaculate comes out of the U spot (urethra) aka pee hole. Kegel exercises (contracting the vagina repeatedly) make squirting G spot orgasms stronger.
6:57 The C spot (clitoris) orgasm. When a woman has a C spot orgasm, leave your finger there and she will cycle into another orgasm (ie multiple C spot orgasms).
8:01 Massage techniques. Massage releases tension and absence of tension is crucial for squirting G spot orgasms.
10:01 Inside shoulder blade
11.08 Lower back
11:35 Middle of buttocks
12:23 Upper-inner thigh
14:28 Under collar bone
15:41 Top of breasts
16:29 Bottom of breasts
16:58 Under ribs
17:12 Pubic bone
17:56 Side of labia majora
19:15 Squirting G spot orgasm technique: rapid pumping with middle and ring fingers.
20:58 Squirting G spot orgasm. Notice how her ejaculate comes out of her urethra.
21:20 Whole-body orgasm (lots of massage is essential for this). Notice her altered state of consciousness and uncontrollable giggling.
27:45 A good relationship makes whole-body orgasms much easier.
28:13 Trouble-shooting: Squirting G spot orgasms work best with women who have the following characteristics:
sense of humour
high self-esteem
lack of emotional issues (use emotional freedom techniques to solve this problem)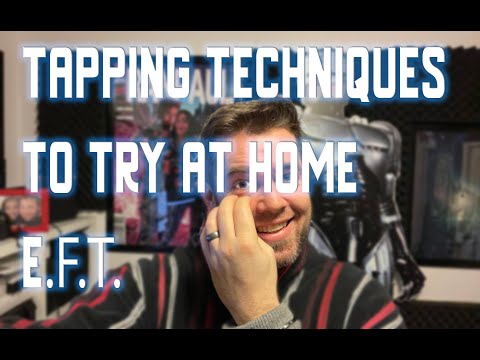 healthy (not obese, hour glass figure)
squirter dimples (dimples in the lower back)
These characteristics indicate a relaxed body with good bloodflow which is essential for squirting G spot orgasms. Also, a woman may think she's about to pee, so will withhold her orgasm. Your job is to reassure her it's cum and LEAD HER THROUGH IT.
33:55 Anchoring. You can associate her orgasm with something else. For example, you can kiss her on the forehead and she'll have an orgasm.
36:16 Chakra cleansing. Chakras are energy centres along the spine. When they are "cleansed" a person becomes extremely relaxed and has inner peace.
After you've watched the video, instantly download SEX IQ for advanced female orgasm techniques.
http://1stop4femaleorgasms.com
http://femaleorgasmscience.com
Link to this page
Link to this page
Copy the code below to your web site.